Submissions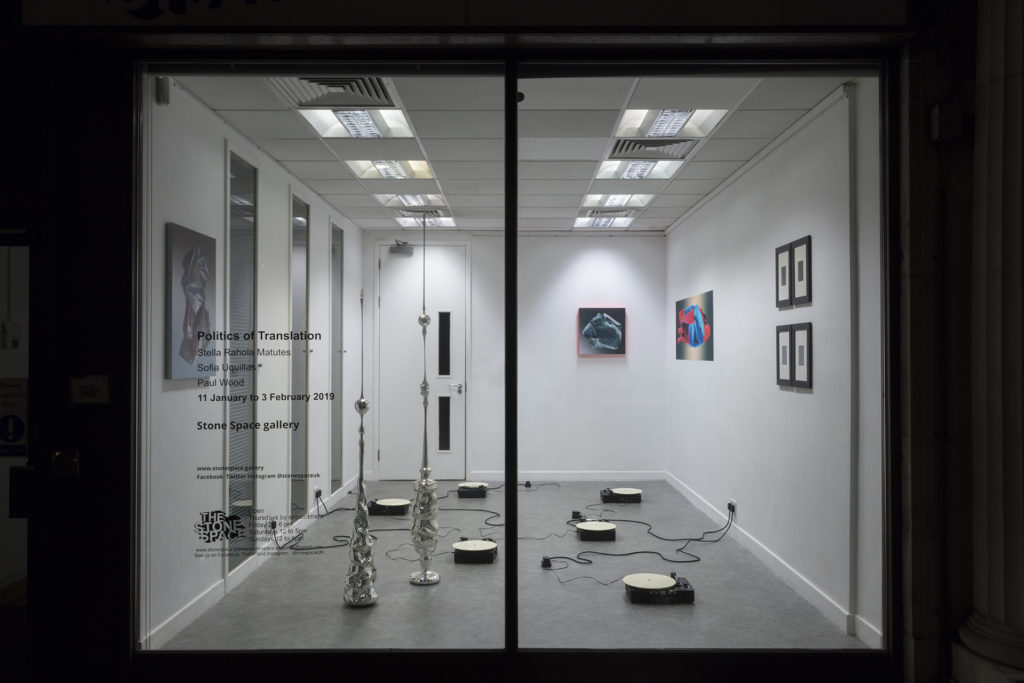 Gallery shot from Politics of Translation 2019. Photo credit Liz Calvi
We review exhibition proposals throughout the year.

The deadline for our current general open call is 1st October 2021.
(We will also review proposals we have already received after this deadline).
Solo and group show proposals are welcome. Selected artists will be contacted to arrange the best time for their exhibition. February 2022 is the earliest time slot we would have available. Please download a proposal form for further information on exhibiting at The Stone Space.

Christmas/New Year Window Exhibition 2021, submission deadline 1st October
Following our successful programme of window based exhibitions over lockdown we would like to hold an exhibition which can be viewed from the street over the Christmas and New Year 2021. Exhibition dated 23 Dec – 23 Jan
Artists would need to be available to install over 21st and 22nd of December. To be considered for this exhibition please specify that this is the slot you interested in in the proposal form.
Proposals should be submitted in Word format with jpeg images included within the document.
proposal-form
(please note this can only be completed on a desktop device)
Please note that the gallery is run by volunteers and receives very little funding. Further information regarding the terms and conditions of exhibiting with us can be found in the proposal form.
[/vc_column_text][/vc_column][/vc_row]