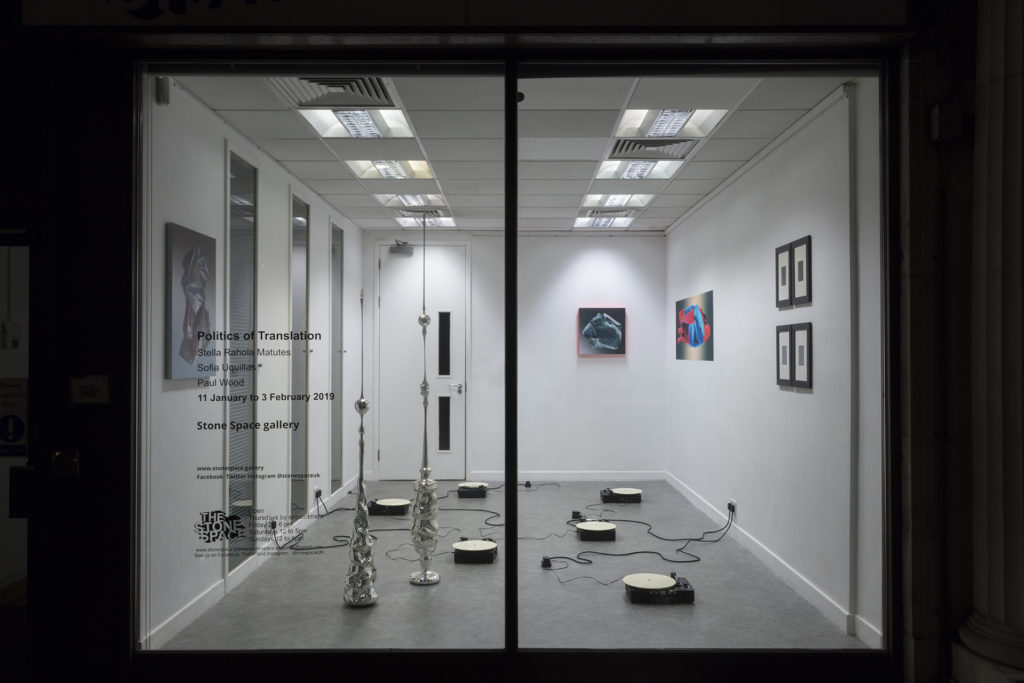 Gallery shot from Politics of Translation 2019. Photo credit Liz Calvi
Call out for group exhibition: Deadline 9th June
Theme: Play
The Stone Space Gallery is looking for submissions to be part of a group show during July which responds to the theme of play. We're looking for paintings, photography, works on paper and Sculpture.
Show dates: 6th July to 30th July
Private View: 6th July 6:30 - 8:30pm
Please submit a maximum of two artworks by emailing: stonespace.enquiries@gmail.com 
Please include the following details
Name
Title of work
Size
Medium
Price if for sale (commission 20%)
One or two sentences to describe your art practice and or background. 
Instagram page:
Website:
Phone number:
Images should be between 1mb and 3mb in a jpg format

Each image should be named in the format (name_title.jpg)

Please consider the size of the gallery when choosing the size of work to submit. 

Selected artists will be asked to drop off work on 1st or 2nd July between gallery opening hours:

Saturdays 10:00 – 16:00, Sundays 12:00 – 16:00

Selected artworks should be picked up 4 - 6pm on Sunday 30th (We will have closing drinks on this Sunday from 2pm - 4pm)
General Submissions
We received a high volume of submissions for our 2023/24 programme. Thank you to everyone who submitted proposals - the standard was very high and we had some difficult choices to make. We will be in touch with everyone who submitted a proposal as soon as we can. 
The Stone Space accept exhibition proposals. These are reviewed twice a year. We are currently booked until the end of July 2024
Solo and group show proposals are welcome. Selected artists will be contacted to arrange the best time for their exhibition. Please download a proposal form for further information on exhibiting at The Stone Space
Proposals should be submitted in Word format with jpeg images included within the document.
proposal-form-2023
(please note this can only be completed on a desktop device)
Please note that the gallery is run by volunteers and receives very little funding. Further information regarding the terms and conditions of exhibiting with us can be found in the proposal form.